PRE-INTEGER: Feasibility study for the creation of a Marketplace for the exchange of secondary raw materials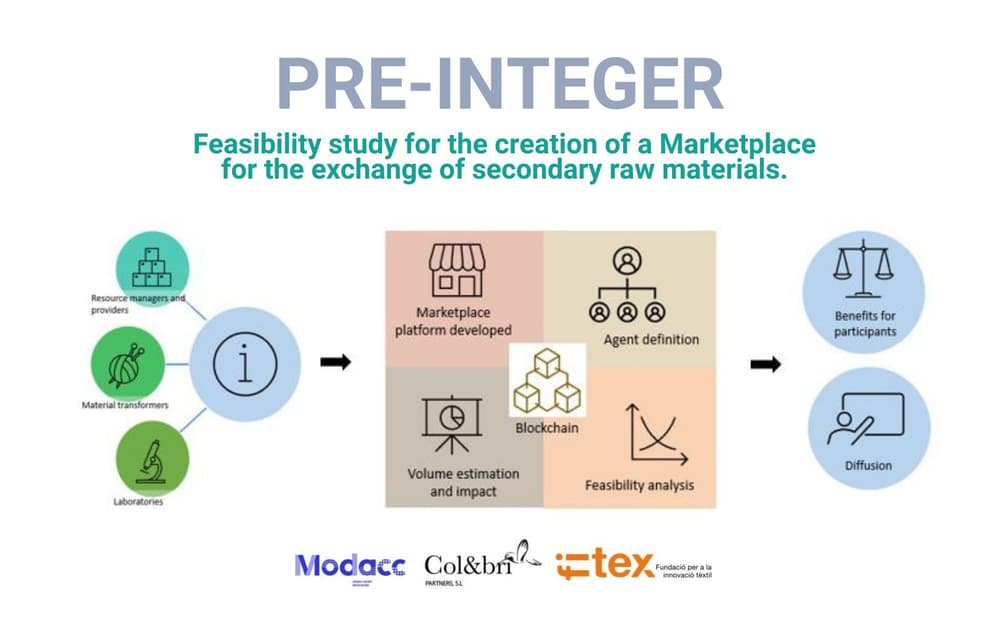 Currently, there is a communication problem between spinners and waste managers, and although they are all interested in the transition to a circular economy, they resort to importing materials from other countries. This project studies the feasibility of implementing a highly innovative platform that fits in with the Circular Economy Plan adopted by the European Commission. With this, textile waste will be reduced through the creation of markets for secondary raw materials, in which the substitution of virgin materials for recycled materials is favoured, promoting their use. To do this, it will bet on a blockchain system in which total transparency is guaranteed.
Modacc Catalonia Fashion Cluster, FITEX Technological Centre, and Col&bri Partners SL have jointly launched this project funded by the Spanish Ministry of Industry, Commerce, and Tourism.
CLAMTEX participated in a digital capability training with its members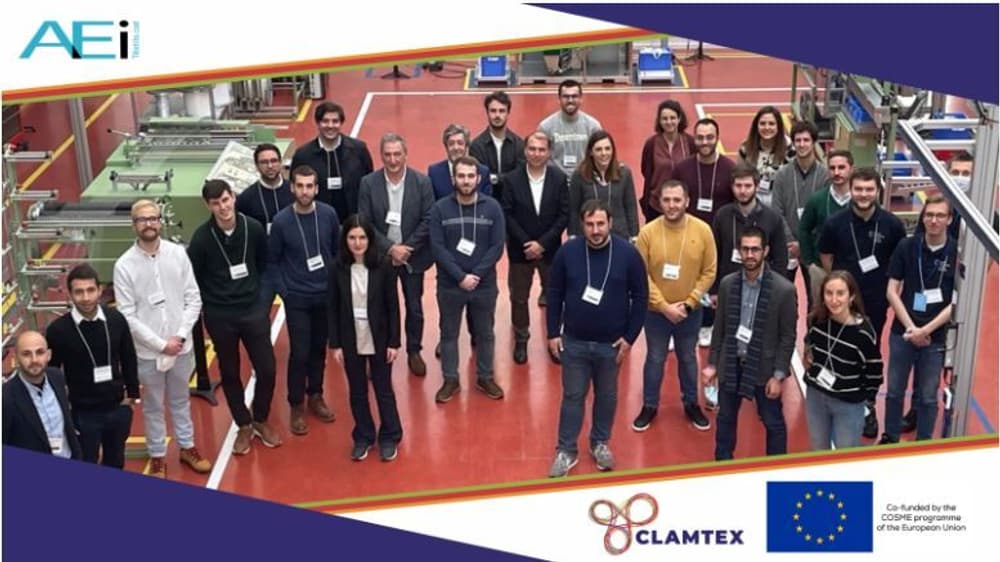 Several members from CLAMTEX partnership, participated in a custom training on digitalization for the textile industry at the Digital Capability Center Aachen, from ITA Academy.

The training was funded within the project, CLAMTEX - Cluster management towards excellence in Advanced Manufacturing and Textile Industry, which is coordinated by AEI Tèxtils, and was part of a joint ClusterXchange. In total, 26 participants from Spain, Portugal, and France joined CLAMTEX in the dedicated training for 3 days in Aachen, Germany. In parallel, participants visited the Institut für Textiltechnik of RWTH Aachen University.