International Conference on Cellulose Fibres 2022
Cellulose is the main component of plant cell walls and is a natural polymer. As a result, disposable products made of cellulose and cellulose fibres are not labelled as plastic and are explicitly excluded from the regulation. The success story of cellulose fibres will thus continue at a rapid pace with new developments and applications.
Building on the success of this year's conference with 200 participants, the International Conference on Cellulose Fibres 2022 will again cover the entire value chain, from lignocellulose, chemical pulp, cellulose fibres such as rayon, viscose, modal or lyocell, and new developments to a wide range of applications: Textiles of all kinds, nonwovens such as wet wipes and new areas such as composites or nanocellulose in the food industry. All these sectors have gained considerable momentum in recent years.
Dornbirn GFC 2022 - call for papers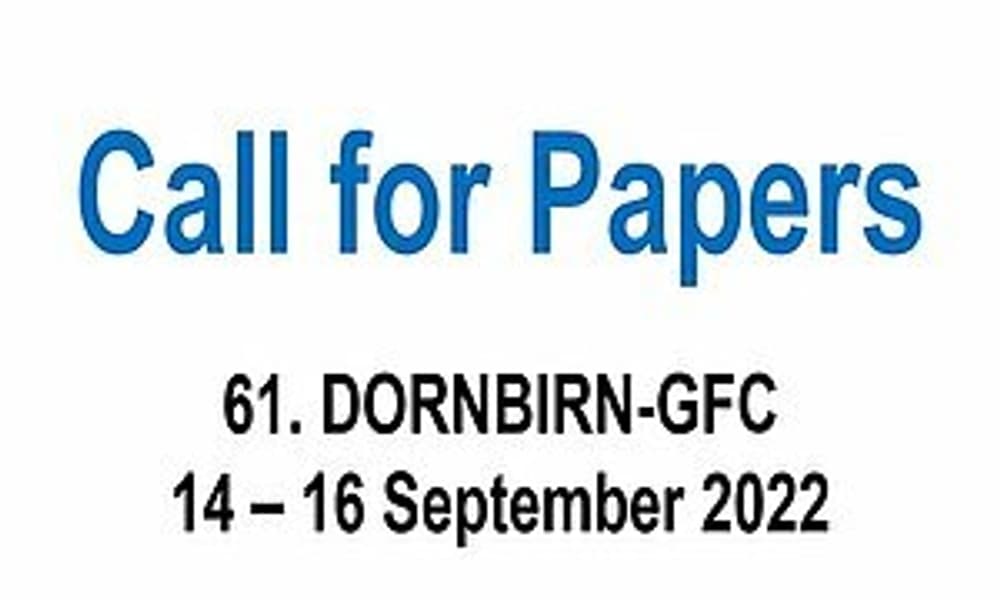 The Program Committee of the Dornbirn Global Fibre Congress, organised by the Austrian Fiber Institute calls for papers for the 61st edition of this world-leading science-industry forum in the field of fibre and textile innovation. The event will take place on 14-16 September 2022 in Dornbirn, Austria.
Papers are called for 8 broad themes from fiber and process innovation, sustainability to end-market applications in energy, mobility, sports, or home textiles markets. The deadline for submission of abstracts is 15th January 2022. Successful applicants will be informed by late January 2022.

Call for Presentations for Techtextil Forum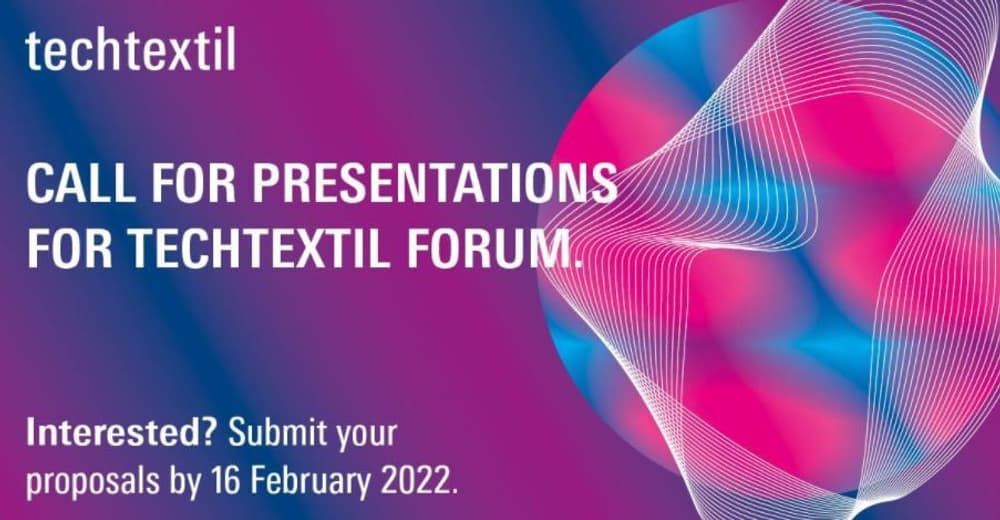 The Techtextil Forumoffers space for interactive exchange between exhibitors and trade visitors as well as researchers & developers and users. In addition to numerous lectures by experts from a wide range of application areas, the Forum programme also includes various discussion formats, the lectures will also be streamed or will be available on demand. Techtextil cordially invites you, as a sector participant from industry and research, to actively participate in putting together the programme for the Techtextil Forum.
Submit your lecture proposal for the Techtextil Forum 2022
EU-Textile2030 December Newsletter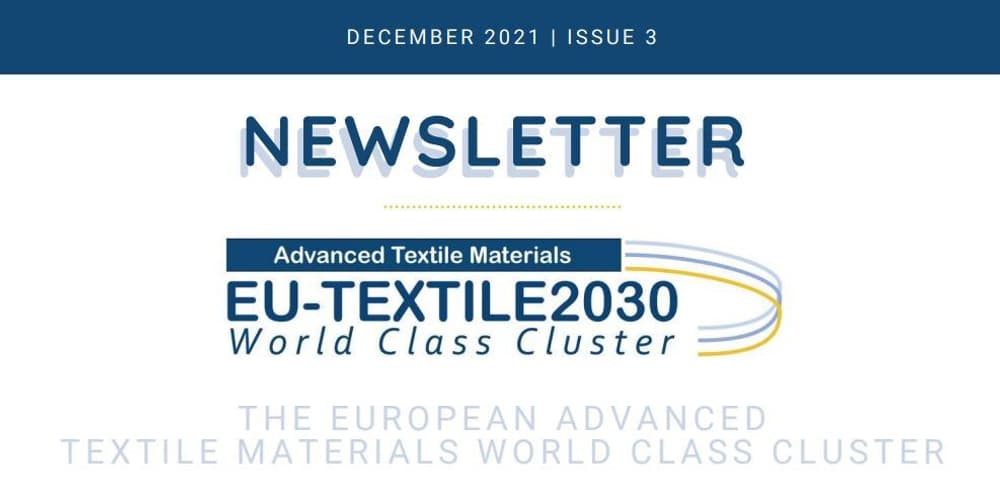 EU-TEXTILE2030, the European Economic Interest Group gathering the main European clusters on advanced textile materials, has launched its third newsletter. It contains an introduction to the organization and 12 success stories from European SMEs related to smart textiles.