EU industry days

EU Industry Days approaching fast!

Organised by the European Commission, the 'EU Industry Days' highlights industry pioneers and ongoing industrial policy debates, while improving the knowledge base of European industry. In particular, this year's theme will focus on industrial ecosystems and their green and digital transformation to support the strengthening of the resilience of EU companies (including SMEs). How the young generation can shape the future of the industry will also be discussed.

In Brussels and online from 8-11 February.
European cooperation for the production of oxide ceramic fibers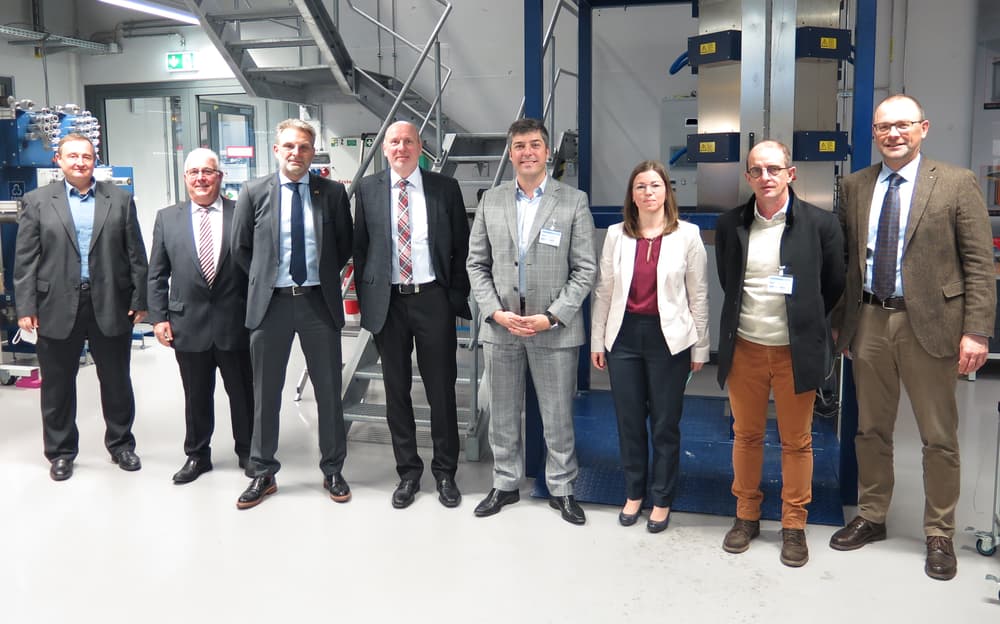 The German Institutes of Textile and Fiber Research Denkendorf (DITF) have signed an agreement with Saint-Gobain Ceramics (France) on cooperation and joint development in the field of metal oxide ceramic fibers. Saint-Gobain is, among other things, a manufacturer of innovative ceramic materials and products in its Ceramics Business Unit. Metal oxide ceramic fibers are an essential component of fiber-reinforced ceramic materials (CMC: Ceramic Matrix Composites), which are increasingly important for a wide range of high-temperature applications. The cooperation aims at jointly creating, ultimately, the production of metal oxide ceramic fibers in Europe.
Wool recycling study published in Sustainability journal


The life cycle assessment of a recycled wool blend sweater and analysis of its environmental impacts has been published in the peer-reviewed journal Sustainability. Led by Dr. Stephen Wiedemann, Chair of IWTO's Wool LCA TAG, the study shows that impacts of a recycled wool product can be significantly reduced with best practice use and care, relative to that of a virgin pure wool sweater.

Reducing the Environmental Impacts of Garments through Industrial Scalable Closed-Loop Recycling: Life Cycle Assessment of a Recycled Wool Blend Sweater is available as an open-access document here.
TEXGLOBAL Next call for an international mission to Mexico

TEXGLOBAL partnership is glad to announce that the Call for Expression of Interest is open to SMEs willing to participate in an international mission to explore Mexico and its opportunities. TEXGLOBAL aims to support EU textile companies to establish business collaboration and technological partnerships with strategic foreign counterparts.

The mission will be from 28th March to 1st April 2022. Many interesting cross-sectoral opportunities (in the automotive, health, PPE, fashion, agro-textile industries) will be explored through visits to textile ecosystems and individual B2B meetings in Puebla and Mexico City.

The deadline for application is 15th February 2022, 18.00 CEST.
The cellulose fibre industry impresses with innovation and vision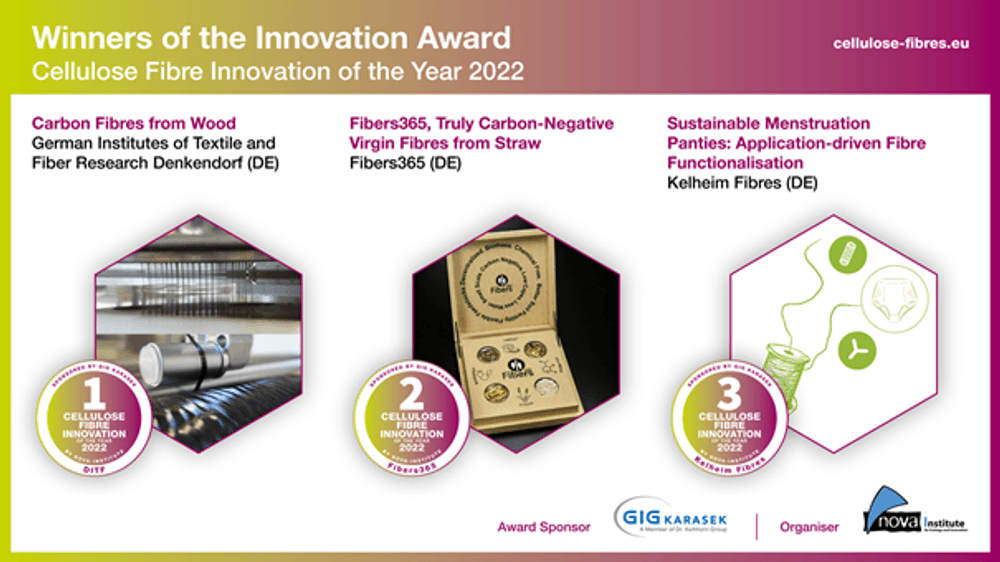 The annual highlight of the industry is the International Conference on Cellulose Fibres in Cologne, where the latest innovations were presented. The winners of the Innovation Award "Cellulose Fibre Innovation of the Year 2022" are:
Deutsche Institute für Textil- und Faserforschung Denkendorf (DITF) - Carbon Fibres from Wood
Fibers365 - Carbon-negative Virgin Fibres from Straw
Kelheim Fibres GmbH - Sustainable Menstruation Panties
The prize is awarded by the nova-Institute and the innovation prize sponsor GIG Karasek.