Techtera will be involved in two new European inter-clustering projects!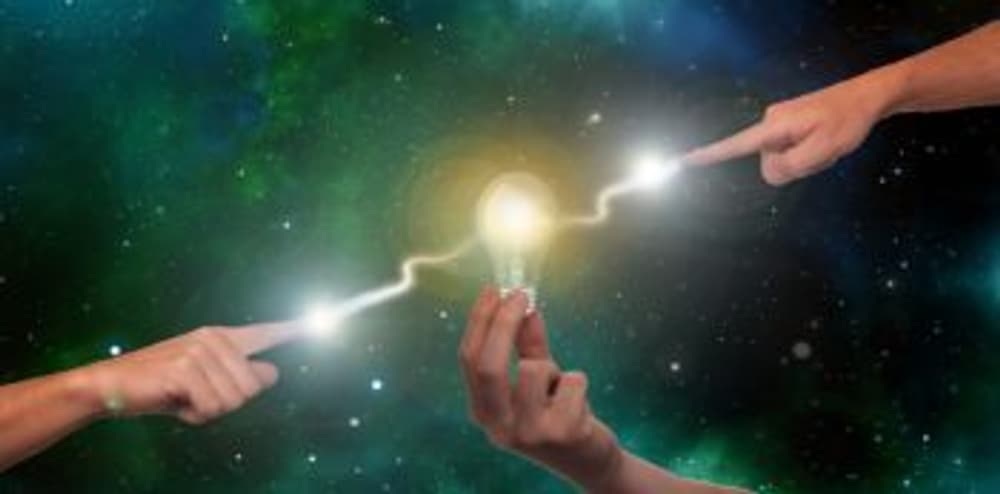 Techterasubmits three projects and obtains a success rate of 100%. Let's discover the 3 funded projects:
CODETEX: Develops a mobile device for the primary decontamination of fire-fighting gear and equipment. Budget: 995.000 €
RESOL: Recycles PVC textile composites in a closed circuit by coating processes. Budget: 900k€
OZONE: Develops and validates an air and surface treatment device. Budget: 997.380 €
A dynamic is driven by the actions of Techtera, but also by the involvement of the teams. Not to mention the manufacturers and laboratories that are members of the textile industry, who are constantly innovating to maintain a competitive advantage in their markets.
Cellulose Fibre Innovation of the Year 2022 – the six nominees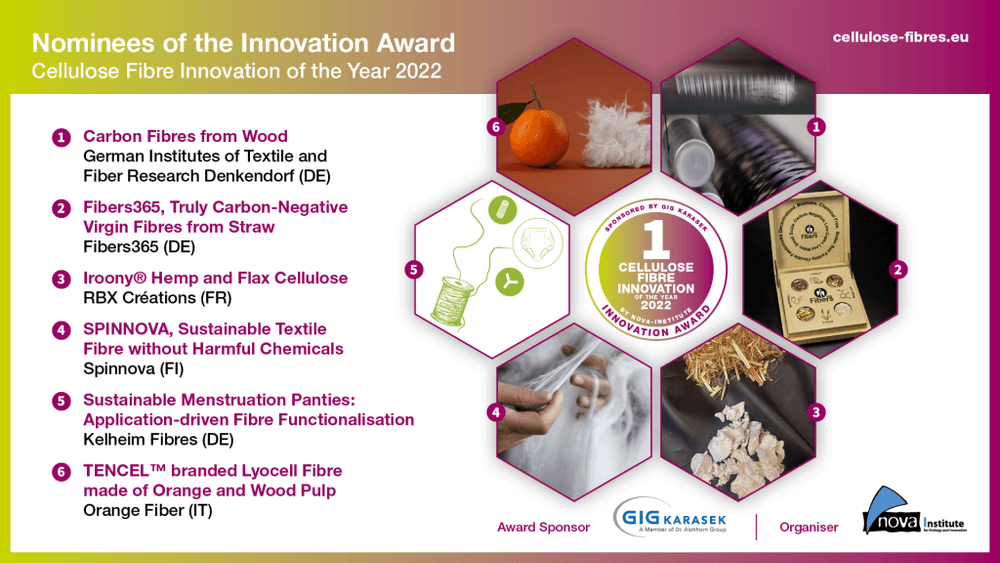 For the second time, the nova-Institute grants the "Cellulose Fibre Innovation of the Year" within the framework of the "International Conference on Cellulose Fibres 2022" (2-3 February 2022). Great submissions made the nomination for the Innovation Award difficult. All of them present promising sustainable solutions in the field of cellulose fibres value chain.

Six of them now get the chance to demonstrate their full potential to a wide audience in Cologne (Germany) and Online. The presentations, election of the winner by the conference audience, and the award ceremony will take place on the first day of the conference.
TechStyle Summit - 25-27 May 2022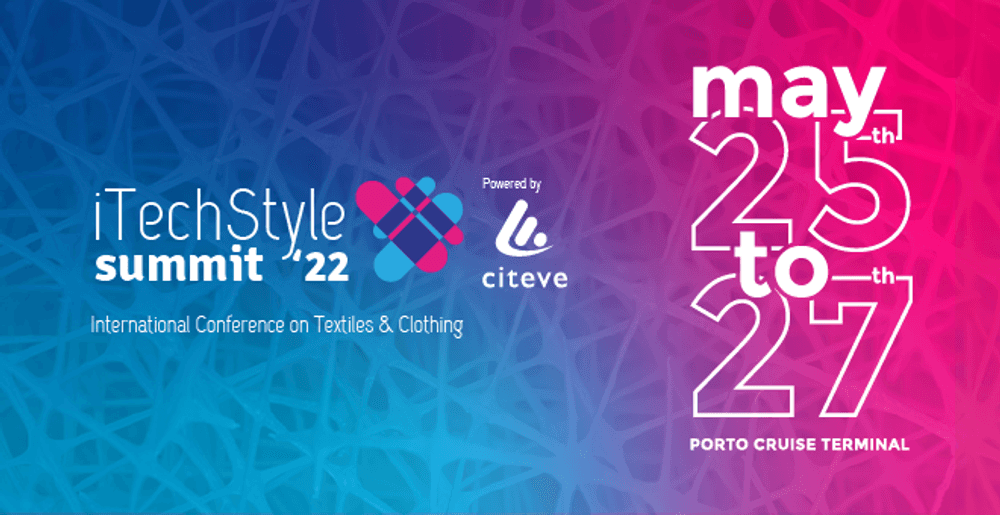 The International Textile and Clothing Conference - iTechStyle Summit is back for its 4th edition, in face-to-face format from 25 to 27 May 2022, at the Porto Cruise Terminal.

To submit your abstract, you must download the Abstract Rules and the Template Abstract, available on the side panel. Fill out the template and send it to info@itechstylesummit.pt with the subject "iTechStyle Summit - Abstract Submission". Can also attach other files that you consider relevant to the evaluation process.

The participation of renowned industry and academic experts is expected, who will share their contributions on current trends, strategies, opportunities, and challenges with a focus on areas such as Skills for Industry, Twin Transition: Green and Digital, Resilience, New Business Models and Materials (R)evolution.
Download the abstract template & apply!
The Renewable Materials Conference

Shape the sustainable future of chemicals and materials! The Renewable Materials Conference will provide new advantages and synergies by establishing a meeting point for numerous cross-sectoral networking opportunities.
First day: Chemical Industry: Challenges and Strategies, Renewable Chemicals and Building-Blocks, Biorefineries, Chemical Recycling
Second day: Renewable Polymers and Plastics, Fine Chemicals, Policy and Markets, Innovation Award "Renewable Material of the Year"
Third day: Renewable Plastics and Composites, Biodegradation, The Brands View on Renewable Materials
The program includes a diverse range of bio-based materials such as bio-based polymers, plastics, and biocomposites (first and second generation, biowaste), CO2-based materials (from fossil and biogenic point sources, atmosphere) as well as mechanically and chemically recycled materials.