11th International Textile Coating & laminating Congress 2022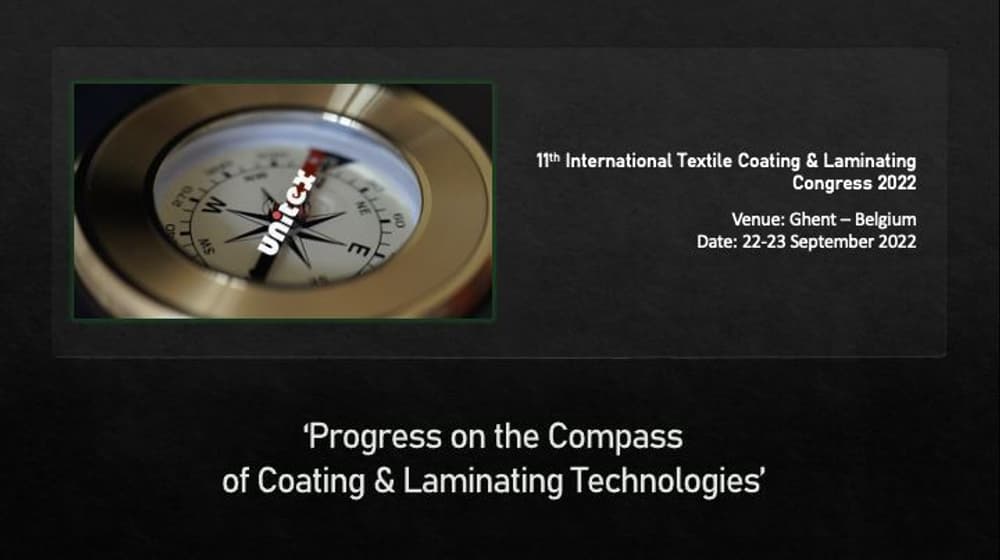 During the last decades, technological innovations were often too empirical and dominated by fundamental craftsmanship. Moreover, there is a growing demand for textile products produced using sustainable technologies. New emerging technologies will change and contribute to rethinking/re-inventing the production chain, using fewer chemicals, reducing natural resources (water, energy) smart/local deposition of new functionalities ànd applying new chemistry (polymers, additives). All this will revolutionize the actual coating/laminating industry and will create tailored-made solutions for customers, end-users, and new end-uses. The congress focuses on all you must know about the state-of-the-art, developments, innovations, and prospects for the coating and laminating industry.
Advanced and proven solutions presented at the Renewable Materials Conference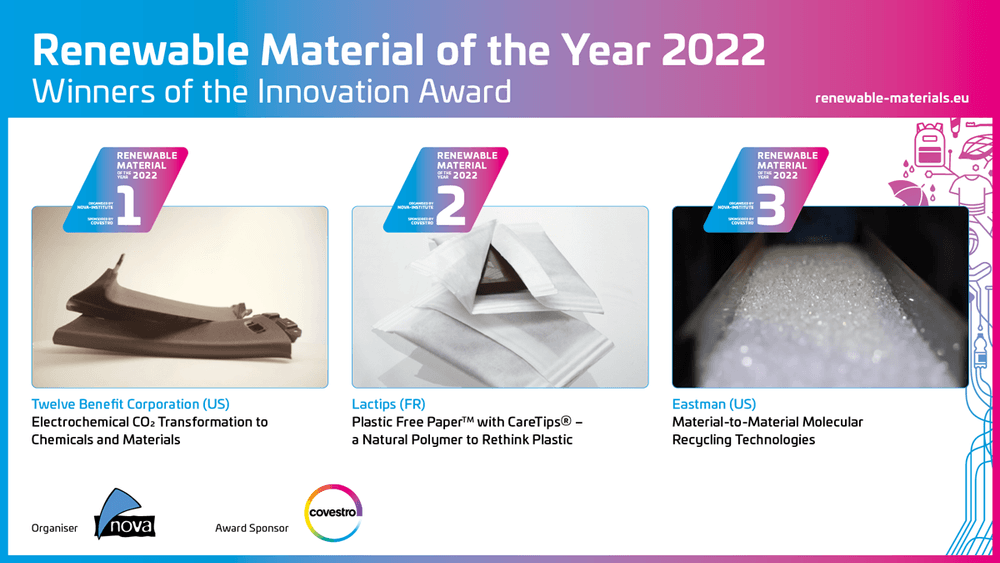 The unique Renewable Materials Conference 2022, held in Cologne, Germany, from 10 to 12 May, attracted over 400 participants to learn about the latest developments in bio- and CO2-based chemicals, plastics, and other materials as well as advanced recycling technologies in search of non-fossil solutions. Winners of the innovation award "Renewable Material of the Year 2022" showcased the electrochemical transformation of CO2 (Twelve Benefit Corporation), a natural polymer for paper and cardboard coating (Lactips), and material-to-material molecular recycling of plastic waste (Eastman).
RadiciGroup press conference @Techtextil / messe Frankfurt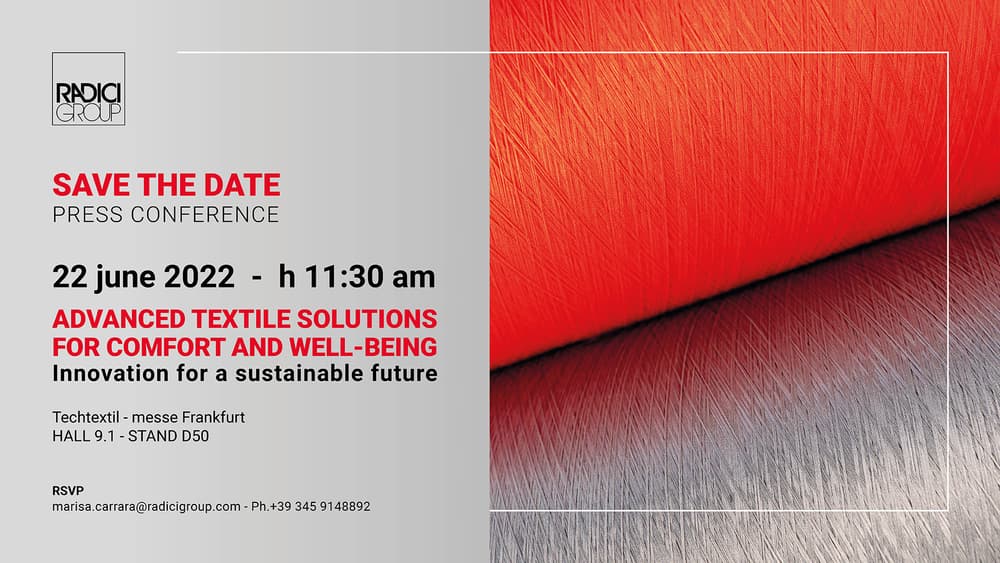 Meet RadiciGroup team and discover new proposals at HALL 9.1 – STAND D50 at the TechTextil Fair, on Wednesday June 22 at 11.30 a.m. They will host a press Conference at their stand: titled "Advanced textile solutions for comfort and well-being – innovation for a sustainable future".
Textile Printing & Sustainability Conference with early-bird rates until end of June
8-9 September 2022, Dorint Kongresshotel Düsseldorf-Neuss

'How can hardware manufacturers make the world better', 'The most sustainable dyeing technique', 'Smart printing for smart textiles', 'Removable textile prints', 'Latest innovations in water-based pigment inks', 'Resource-saving textile functionalisation' are only some of many expert presentations scheduled for the Textile Printing & Sustainability conference on 8-9 September 2022 at Dorint Kongresshotel Düsseldorf-Neuss. Check all submitted abstracts via the link below and join the event for two days of exciting talks about automatisation, new business models, and best environmental practices for various textile applications. Until the end of June, you can register at early-bird rates.
CIRCULAR.Tèxtils.cat Hackathon: creating new solutions for textile waste
On April 27th and 30th, CIRCULAR.Tèxtils.cat Hackathon took place, coordinated by AEI Tèxtils and FITEX, with financial support from the Waste Agency of Catalonia. The objective was to generate potential circularity roads using textile waste from AEI Tèxtils members.

20 design and engineering students had the opportunity to get acquainted with the industrial environment of the textile ecosystem hand in hand with companies and experts in the sector while working on the challenge of generating new opportunities for textile waste.
The winning team was awarded a cash prize and an internship as a company member of the cluster.