300 guests celebrated 100+1 years of DITF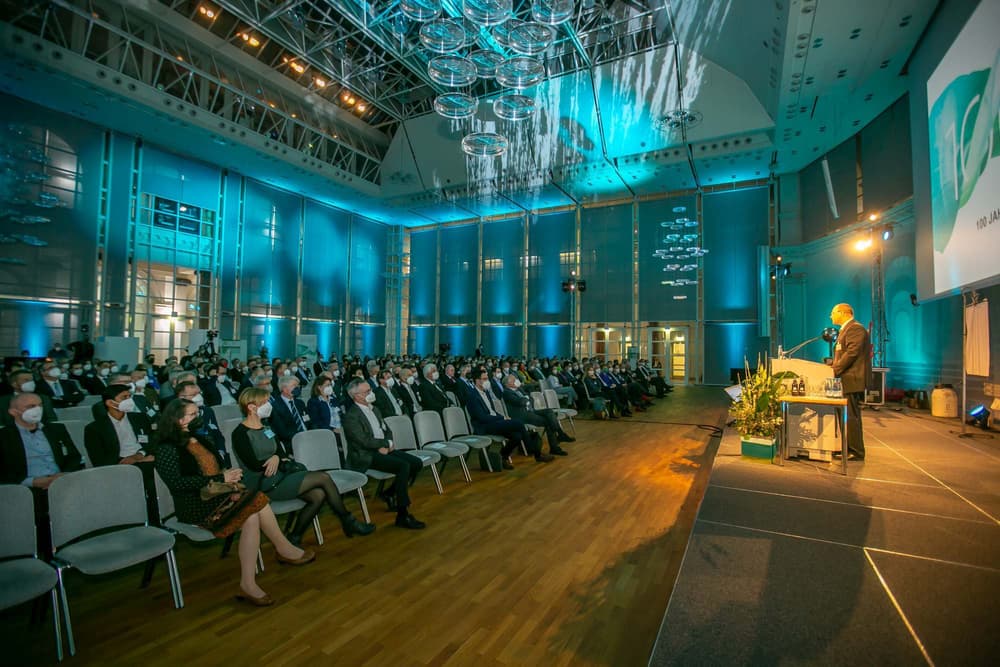 Due to the pandemic, it was 100+1 years of textile research that was celebrated on 22.2.2022 according to the motto "Let's celebrate the textile future". A varied program with speeches, lectures, entertainment, an exhibition, music, and good food awaited more than 300 guests from politics, industry, science, and DITF employees. "The claim of the founding fathers -- consistent application orientation -- still characterizes Denkendorf's textile and fiber research today" explained DITF Chairman Professor Michael R. Buchmeiser. He thanked all those who made this success story possible: the industrial partners, the politicians and administration, and - above all - the employees.
Visit of Turkish Consul General at ITA RWTH Aachen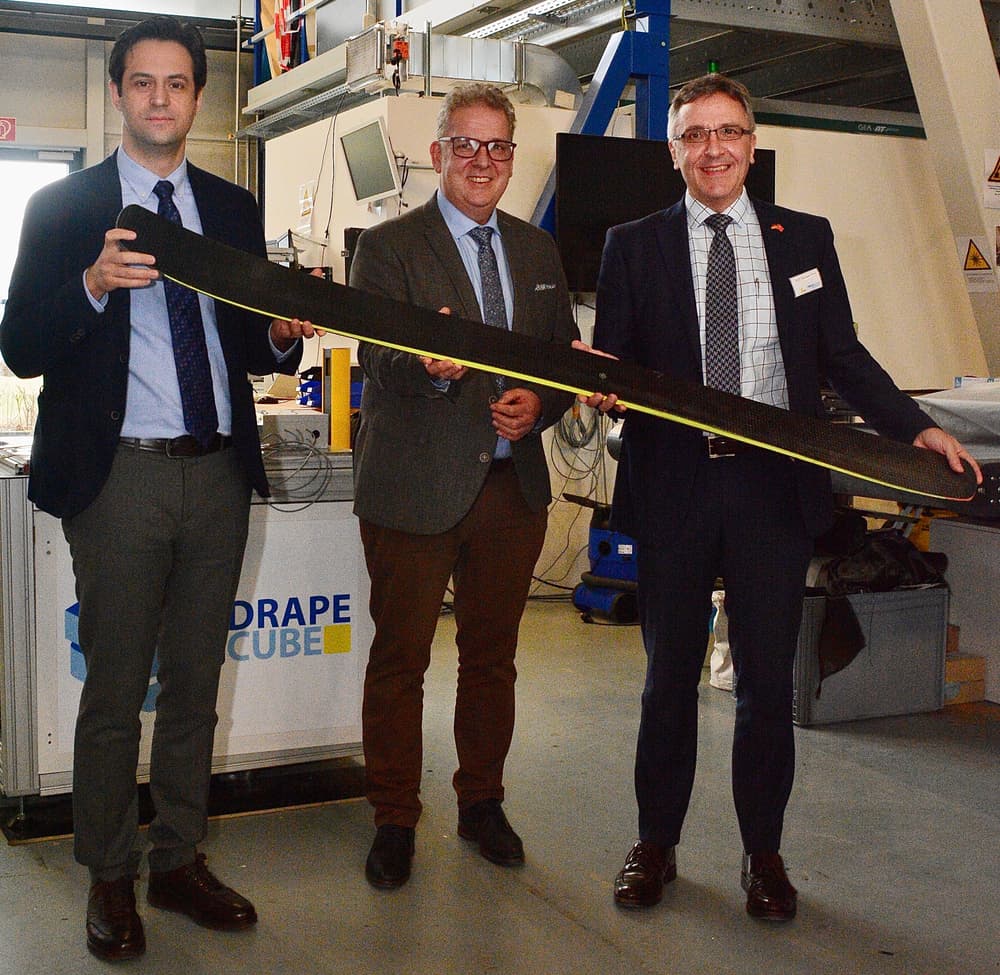 Turhan Kaya, the Consul General of the Republic of Turkey from Cologne, visited the ITA together with his Vice-Consul Ahmet Atilla and with the Honorary Consul of the Republic of Turkey Dr. Uwe Merklein on 14 February 2022. The aim was to get an overview of research and development for the textile industry. ITA Institute Director Professor Dr. Thomas Gries guided the guests through the ITA Technical Centre and showed the latest highlights of the ITA. "We are delighted to have the honour of welcoming Mr. Kaya, Mr. Atilla, and Dr. Merklein to ITA," Professor Dr. Gries sums up.
Smart activewear by IFTH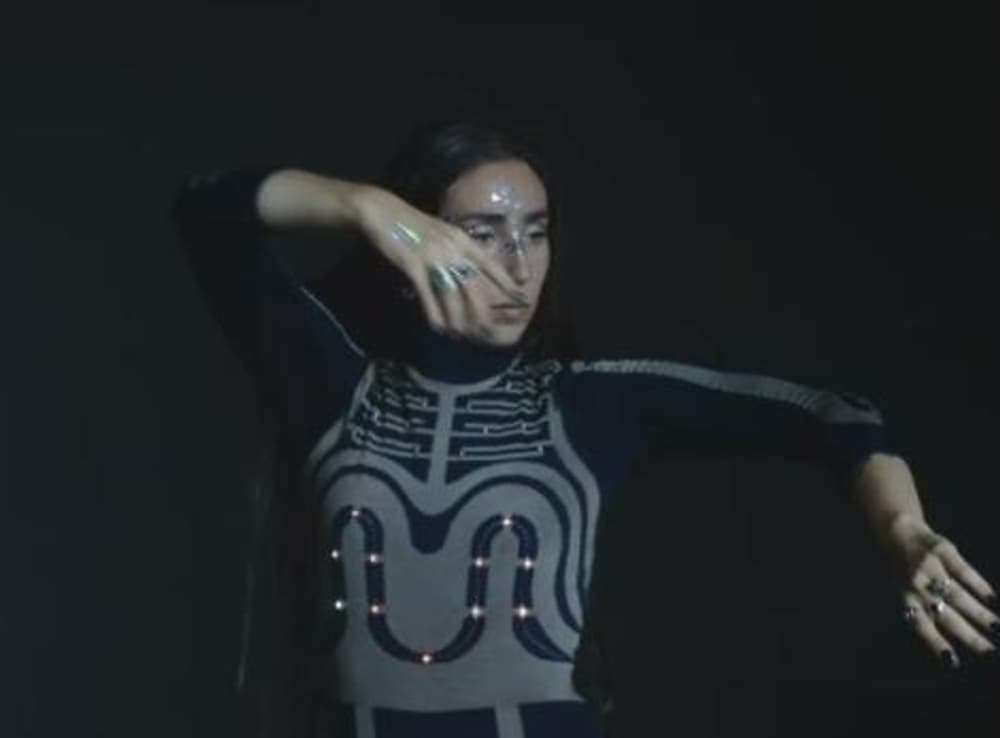 IFTH developed smart activewear in collaboration with Clara Daguin and Carnot institute. The activewear consists of textile sensors knitted with conductive threads for the monitoring of body movement. The inserted LEDs blink and change color with the elbow and knee movements of the wearer. This project is developed for the fashion and art thematic, but it may be used in various fields like sports, protection, health, well-being, etc.

Proneem : From Nature to Science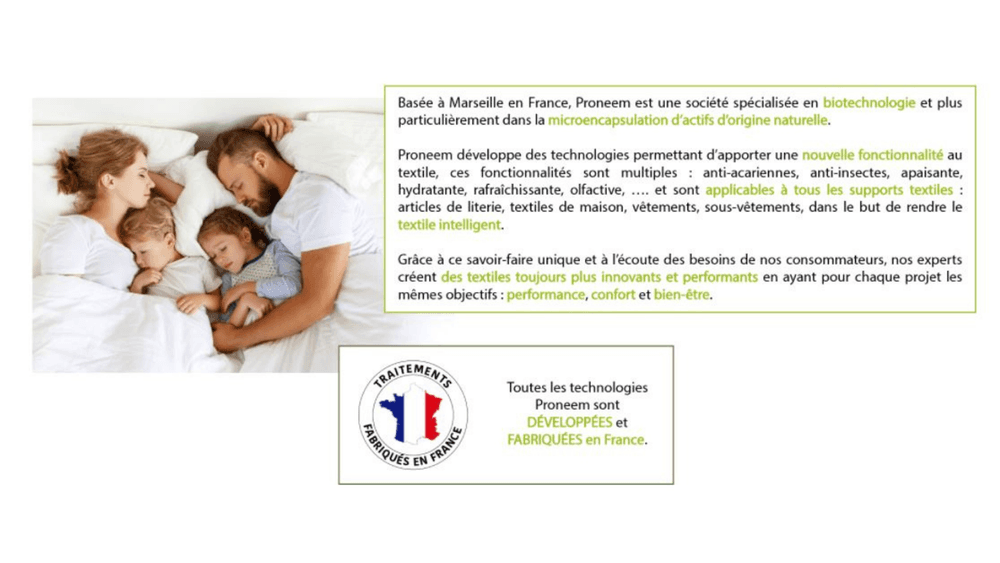 Founded by Nathalie Hagege, Proneem is a Marseille-based biotechnology company born in 2003. In 2018, Proneem received the only marketing authorization for a biocide finishing dedicated to textiles.

Proneem is specialised in the micro-encapsulation of natural active ingredients. Making textiles intelligent is the challenge that we have done for all textile products.
The award-winning concept for Sustainable Menstruation Underwear by Kelheim Fibres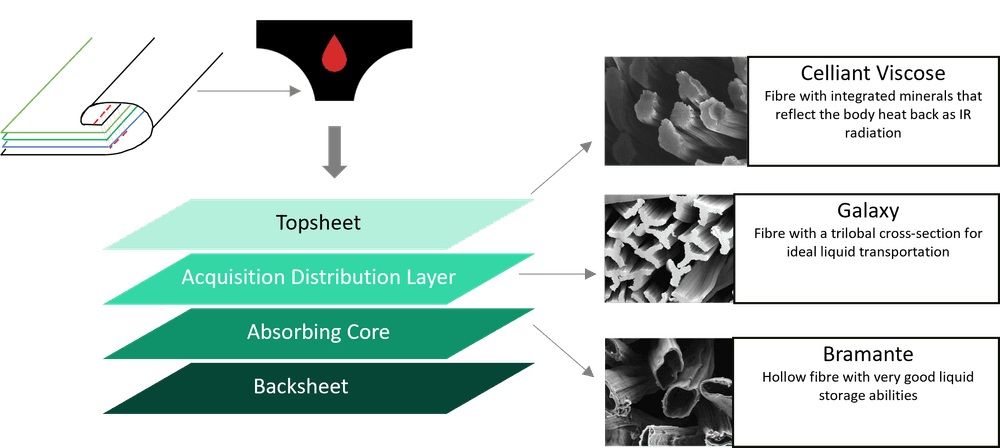 The concept for sustainable menstrual underwear made with Kelheim's functionalised specialty fibres achieved third place at the Cellulose Fibre Innovation of the Year Awards.

By incorporating Kelheim's tailor-made functionalised viscose fibres into the different layers of the menstrual underwear, Kelheim's concept enables menstrual underwear made entirely of bio-based materials that can easily compete with synthetic alternatives in terms of performance.

For the next step, the commercialisation of the concept, Kelheim Fibres is looking for partners in the industry.
Paul Schlack Prize 2022 - Call for applications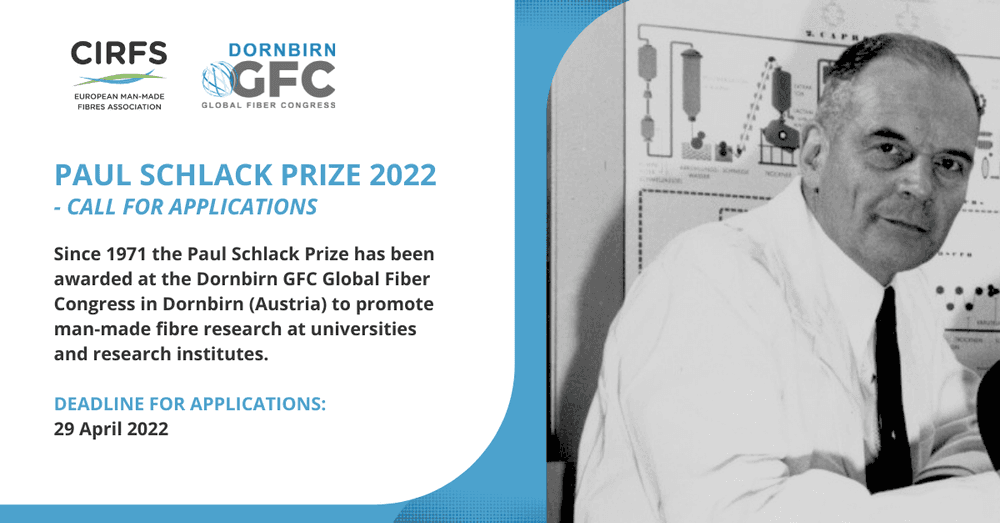 Since 1971 the Paul Schlack Prize has been awarded at the Dornbirn-GFC to promote man-made fibre research at universities and research institutes. The Main Paul Schlack Prize was awarded € 3.000 - for an author of outstanding research work on fibres or textiles from a university or research institute.

Deadline for Applications: 29 April 2022
Further information: secretariat@cirfs.org
Marchi & Fildi presents Magnolab, the new network of textile companies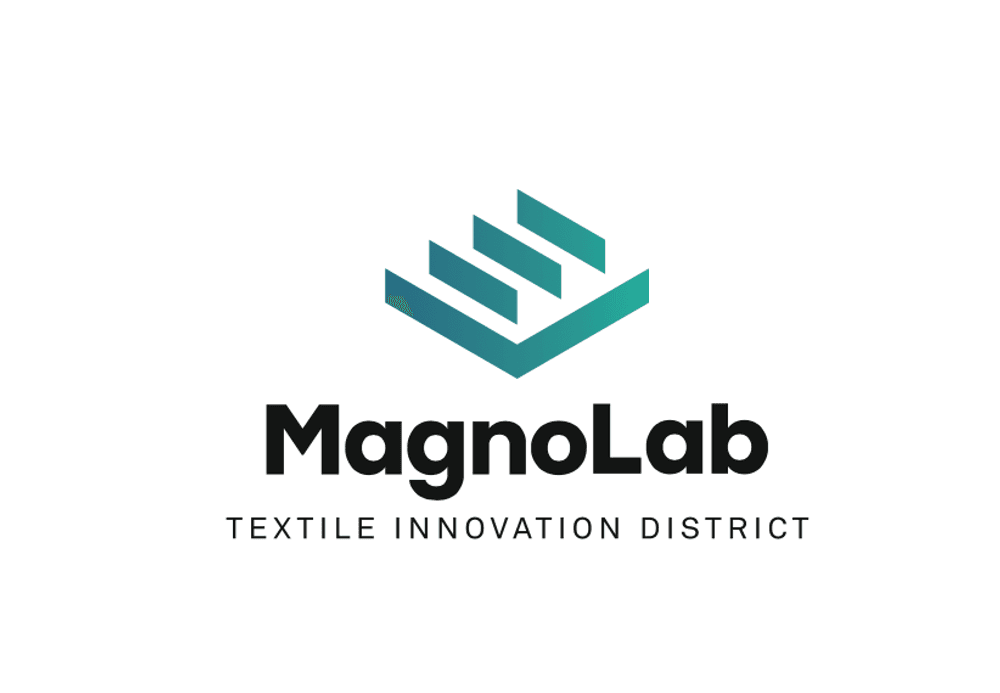 Magnolab is a network of textile companies with different and complementary roles in the supply chain, Their mission is to develop together innovation, research and projects related to sustainability and the circular economy.

The project originated from a group of companies in the Biella district (Marchi & Fildi, Filidea, Tintoria Finissaggio 2000, Maglificio Maggia, De Martini Bayart, and Textifibra and Di. Vé) sharing objectives, initiative, and foresight and working in synergy, open to collaboration with new partners.

Magnolab will create a physical network of pilot plants with real production machinery, located at a single site in Cerrione (Biella), as a unique reality in Europe: an accelerator of innovation, a privileged place for research, for the growth of skills and human resources.
AEI Tèxtils visited the ESA business incubator in Graz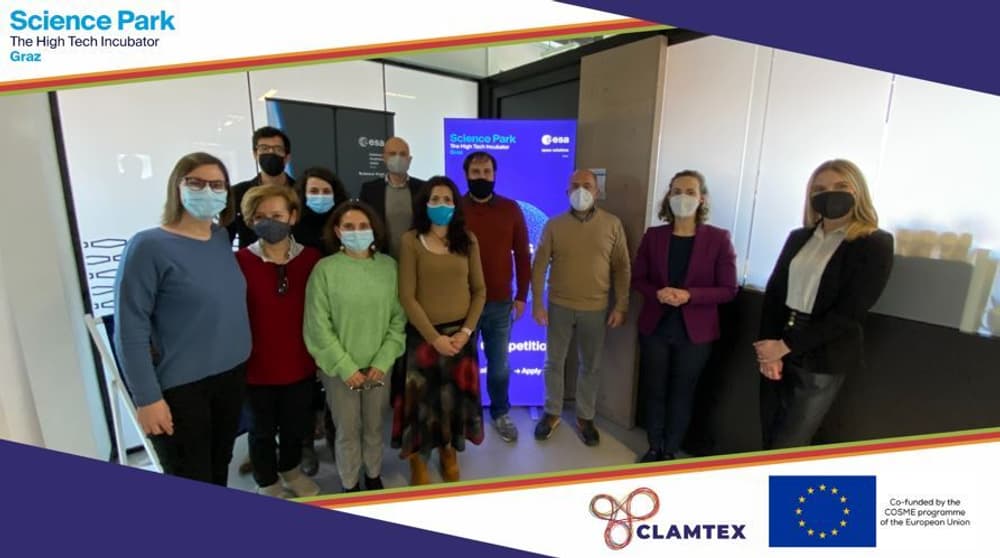 AEI Tèxtils visited the European Space Agency Business Incubator at Science Park Graz (SPG) in Austria with the aim of strengthening the cluster competencies and networks to develop new and improved services for its members in the advanced textile materials' sector in Catalonia.

This learning visit was framed within the European Cluster Strategic Partnerships for Excellence project, CLAMTEX - Cluster management towards excellence in Advanced Manufacturing and Textile Industry, which is coordinated by the cluster. As part of CLAMTEX visit, 8 staff members of the partnership participated in this learning visit to SPG on March 1st and 2nd.